My frame project before and after!!!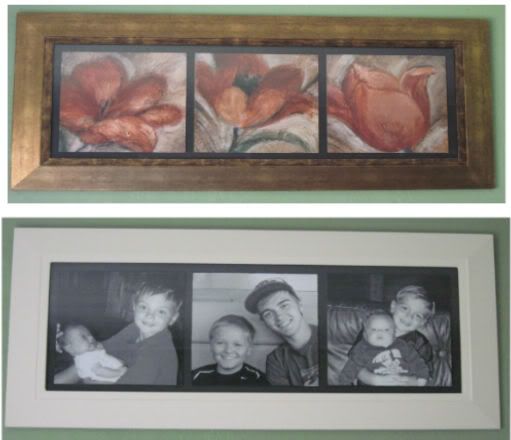 Here is what I started with.
I first had to cut down all of the posters to fit on the 12 X 12 mount.
I ordered poster size prints from Snapfish.com of my kids. I dismantled the tulip frame and ripped the tulip pictures off of their mounts. Then I used Mod Podge to paint over the pictures.
I followed the same procedure for each picture.
After letting the Mod Podge dry I painted a layer of dark grey around each of the pictures (on the black area). This also helped hide areas where I was unable to cut perfectly straight. I just painted in the mistake areas around the edges and you could not even tell.
So I went from this....
To this!!!! This is going to look great in the new house.